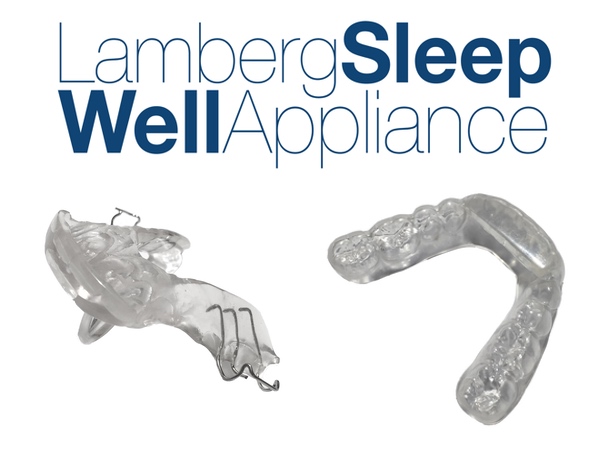 Sleep-Well™ Appliance
Keeps the airway open by holding the jaw and tongue in a comfortable forward position while triggering a slight tightening of the soft tissues and muscles of the upper airway, especially the soft palate. FDA-cleared for Snoring and OSA, the SleepWell Appliance is ideal for use in bruxing cases. It allows up to 9mm of AP advancement and maintains constant protrusiveness via the patented Protrusive Element (PE) inserts. Simple, non-threatening design and easy-to-clean, easy-to-adjust convenience yield high patient compliance.
IMPORTANT: When taking construction bite, edge-to-edge 4mm vertical opening required.
Features
High level of patient comfort and satisfaction
Affordable and E0486 Medicare approved
No metal hardware so cleaning is easily accomplished.
Adjustable AP 9 mm and vertically in 3 mm increments
Allows vertical movement up to 12mm at a constant level of protrusion
Allows maximal freedom of movement horizontally
Very small and easy to get accommodate to.
Room for tongue on palate.
Easily repairable or adjustable if new dental work is ever necessary.
Retention is easily adjusted with adams clasps.
FDA 510(k) cleared, Class II Medical Device for Sleep Apnea as well as Snoring